Channel tips are here to provide work around suggestions to ensure seamless Warewolf to channel experiences
Brightpearl channel tips
Creating new products
Issue:
When creating products in Brightpearl, you start with a standard product the generate variance from that product. As part of that process you have the opportunity to add barcode values, SKUs and option values (colour red, blue; Size, small, medium). Following that process may cause barcodes and SKUs to not be updated in Warewolf.
Work around:
Create the products in Brightpearl without adding barcode numbers or SKUs. Then, open each product and add the SKU and barcode value. The changes will sync to Warewolf correctly.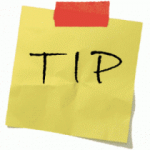 For most merchants, this problem does not arise because new products are created with order and barcode values are captured when the product first arrives
Follow this link for further Brightpearl product help.
Last Update: January 18, 2017
Tell us how can we improve this post?