Customise features
Since, many screens in Warewolf have more fields available than you might need, customise the views to suit you and your role. Click on the 'data' action button to open a modal where you can select the columns you need, change the order of the columns and sort order. Note, the 'data' button may be under the 'other' actions button in some screens.
Select and deselect columns using the tick boxes
Drag columns to their new positions
Set the sort order by clicking in the box to toggle between no sort, A-Z and Z- A
Click save column selection
Before…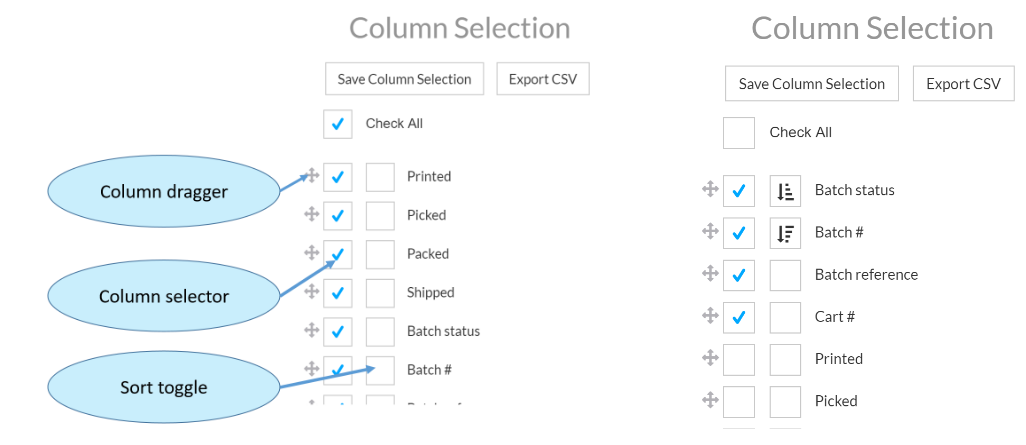 After…

Each time the screen is opened it will show the columns and sort order that you previously set.
Export
Click the export button to send your data to csv. Of course you can change your column selection and export accordingly. Provided you don't click save column selection afterwards, Warewolf will return the column and sort selection that you previously made. In this way, you can export more detailed information that is shown in the screen.
Last Update: January 18, 2017
Tell us how can we improve this post?