Hardware devices
As a browser application, there isn't a fixed list of hardware that must be used. Warewolf has a responsive design to be used on smaller screens (tablets) in addition to standard displays. As long as a barcode scanner and printer connect nicely to a browser then it should be fine. If planning on using Warewolf on the move (during a pick) then make sure that the device has strong bluetooth and network connectivity stats. The hardware we have on our desk at the moment:
* Lenovo yoga tab 3;
* Android, 'resolution changer' app settings width 2304, height 1296, dpi 563. App 'Fullscreen Browser'
* Socket Bluetooth 7Ci scanner
* Win 10 10.1 tablet; Honeywell 1300G USB scanner
* DATALOGIC Touch Light 65 scanner (usb)
* HAMSWAN Rechargeable Wireless Bluetooth Laser Barcode Scanner
General hardware considerations
In a typical operation, a warehouse assistant (WA) walks around the warehouse and picks stock for sales orders. After that, a packer bundles up the products and packs them ready for shipping. At the same time, another WA is putting away goods that have just arrived. Warewolf is available to support these operations on a range of hardware devices.
Because the Warewolf app is responsive to different screen sizes there is plenty of scope over device choice. In making that choice bear in mind these factors:
Devices are connected to the internet by Ethernet or wifi. Hence, operations that are 'mobile' like picking and put away need a good wifi signal within their range. Check to see whether you need a booster.
Managers and supervisors organising their workflows need access to quite a lot of information. Therefore, they would probably find a small screen difficult to use: A normal desktop screen should be adequate.
Mobile operations are more simple and don't need a big screen. Instead, a 10.1 tablet ought to be fine.
Packing stations may print goods out notes and shipping labels from fixed locations making standard workstations ideal for the job.
Assuming that you have access to workstations, laptops and tablets, try them all to decide what is best for you and your team.
Barcode scanners
Barcode scanners are inexpensive with many examples to be found on eBay and similar. If you use workstations, we suggest that USB cabled scanner should be operationally suitable.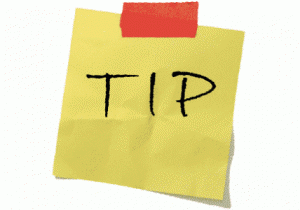 Make sure that the cable is long enough for your needs.
Your team may find cabled scanners inconvenient for operations in the warehouse and that Bluetooth or similar cordless devices are more better suited to ease of operation.
In most cases you will have existing scanner hardware which should work fine with Warewolf. Just check your barcode reader with Warewolf on the machine and browser combination of your choice. It's likely that you are using standard barcode formats such as EAN, Code 128 and UPC formats.
If you are looking for hardware, here is a link to The Barcode Warehouse. There are plenty of vendors out there to choose from.
Last Update: January 31, 2018
Tell us how can we improve this post?