Managing permissions in Warewolf
Warewolf has three user groups. These are Managers, Supervisors and Warehouse Assistants. Permissions are set globally for all accounts. Depending on the feature, permissions may be split into 'view' where the user can see the information but not change it. 'Create' for adding records. 'Edit' for changing records. 'Delete' for removing records and 'export' for allowing users to export data from Warewolf. Below is the current list of permissions by user group.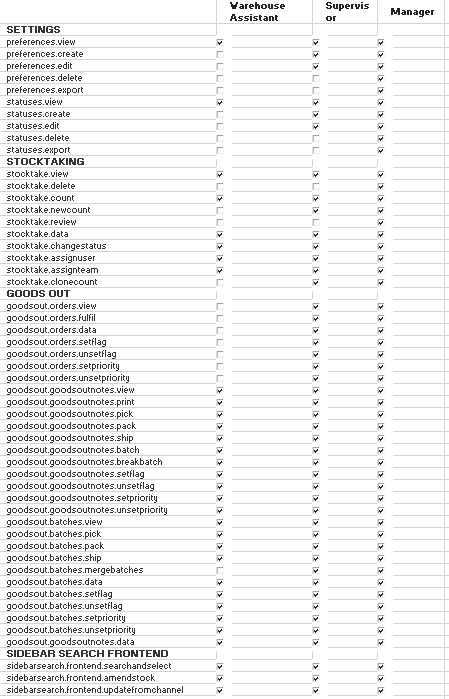 Last Update: March 13, 2018
Tell us how can we improve this post?