Why partner with us?
Above all, we want Warewolf partners to win and retain more clients. By joining our growing community of partners you could offer the best warehouse management solution to your clients.
Consultancy
Perhaps you are a consultancy expert in warehousing logistics. Your clients need you to design and setup new warehouse operations in new or existing facilities.
Because your clients seek turn-key solutions, you design efficient layouts, specify racking and handling systems. Besides that, you manage project delivery and implement operations software.
Consider Warewolf because:
It's reliable, easy to use and clients like it
It's fully saleable and cloud based
Warewolf plugs in to clients' stock and order systems
You can setup hardware for your clients, label up warehouse locations and train teams. Most importantly, you can do this before inventory starts to arrive.
The Warewolf partner programme provides you with a share of recurring income for your business
Systems integration
Systems integrator work is retailer centric and brings disparate systems together into seamless client solutions. As the software industry continues to evolve, cloud based products are becoming the 'go to' solutions. In turn, that means that software OEMs can focus on developing very high quality functionality in their specialist fields.
And this is where you add value as a systems integrator. We know that you cherry pick the best products from many OEMs and integrate them to create solutions that are greater than the sum of their parts.
Thus, our partner programme allows you to benefit from our expertise and support. And you could share in the revenue stream: The cherry on the cake.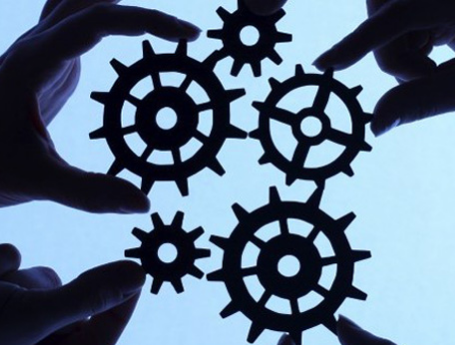 ERP / EPOS / Ecommerce provider
In this fast changing ecommerce world nothing stays the same for long. Because you have to be experts at what you do and recognise that partnering with experts in their fields then strategically collaboration is a great way to enhance each other's bottom line.
At Warewolf we can be your warehouse management system partner. We are fully committed to customer lead improvement and provide great technical support and advice.
Consider this about Warewolf:
Your choice of business relationship

Include Warewolf on your app store as a value adding enhancement. Share the revenue
White label. We support full background integration and enterprise licensing
Consider arms-length third party integration via our API

We have accessible and knowledgeable people that want you and your customers to succeed
At Warewolf, we provide sales and marketing collateral that helps you to sell to your customers and prospects
Two way arrangements. Tap into Warewolf's sales effort to sell your own products
Training is provided by Warewolf. We provide train the trainer programmes and support your implementation team
We provide end user support documents and videos
Warewolf encourages users to engage in our forum for self-service issue resolution
Warewolf is hosted in a cloud environment for ease of support and rapid deployment
The Warewolf back office gives you control over your client accounts. Licensing and billing arrangements are as simple as possible.
Last Update: January 17, 2017
Tell us how can we improve this post?